Wednesday, 1 June 2011
Ayesha Sana Biography
Biography
Ayesha Sana is one of the most beautiful, hot and bold anchor-compere, model and tv actress in Pakistan Showbiz Industry. Ayesha Sana was born in Lahore, Punjab, Pakistan. Her date of birth or birthday year is 1972 and her height is 5′8″ Five feet eight inch.
Ayesha Sana Schooling Education
She graduated from Convent of Jesus and Mary in Delhi, India and attended Kinnaird College in Lahore, where she studied law. She went on to get an external law degree at the University of London.
Ayesha Sana Personal Life History and Romantic Love
Ayesha Sana is a Single Mother and she has a 16-year-old son, Ahad, from her first marriage (wedding).
"I was 15 years old when I married the father of my son and had Ahad when I was 21 years. After divorce, I couldn't imagine being with anyone else but then someone came into my life. When the feeling that you are in love with someone who is good looking and has a great personality Goes Wrong, it creates Havoc. But I suppose I'm a romantic and always have to be in love", says Ayesha Sana.
"There was a time when I could never take second place to anyone or anything. But now the magic of this person makes me able to just love him from a distance and not even have him reciprocate. It's like an enchanted spell. I have always believed that what needs to happen happens for the best, so I can only hope", says Ayesha Sana.
Ayesha Sana Date of Birth: 1972
Ayesha Sana Hight: 5′8″
Ayesha Sana born in Lahore, Punjab, Pakistan.
Ayesha Sana Study: Convent of Jesus and Mary in Delhi, India
Ayesha Sana attended Kinnaird College in Lahore
Ayesha Sana get an external law degree at the University of London
Ayesha Sana was 15 years old when she married
Ayesha Sana Career and Hard Working
She once hosted a television show called Lines of Style. In 2006, she became the host, and member of the board of executives, for PTV's Morning Show Meena Bazar.
Ayesha Sana Modeling and Performe
The world of glamour always fascinated Ayesha. Seems like she is a natural born performer. Her school and college life was full of extra-curricular activities. And later on she realized that she was destined to enter this land, the wonderland of showbiz.
Ayesha Sana Acting
Ayesha Sana first play was a PTV's serial based on the story of terrorism, produced by Qaisar Ali Shah which has disputed and never televised. Aysha never considered acting for television plays as her forte. It was modeling and compering that has caught her imagination. After doing lots of TV commercials it was Hit Sangeet, which brought her in the limelight and she was offered lead roles in dramas . So this girl from the mod squad made her first move in show biz. She is one of the rare girls who came from educated families in showbiz world.
Ayesha Sana Professional Achievement
Aysha says that her entry in to showbiz world was not planned. Though she admits to having acting chaps since childhood. Aysha was lucky that she didn't have faced any opposition from her family. So, the first thing she did was that she went for fashion shows and modeling. Though it was her appearance on television that quite irked her parents, but once Aysha made it clear to them that she was being very selective and wouldn't compromise on principles they cooled down.
In TV dramas, dialogue delivery or expressions are important but there are many other things such as how to face the camera, lights etc. These are all technicalities so a good director is must she explains. Aysha Sana had participated in different dramas and stage shows in Dubai and European countries. She had preformed in a drama serial "Pehli barish" which has been produced in Germany.
Ayesha Sana Social Worker
About the scandal in this world of showbiz, Aysha says with calm and composure. "Bharr mein jain log jo scandals banatay hain". Aysha is a very social girl. She has also been working for different NGO's she is very bold and out spoken. She is very straightforward girl and never compromise in the matter of money in case of advertisements and dramas.
Ayesha Sana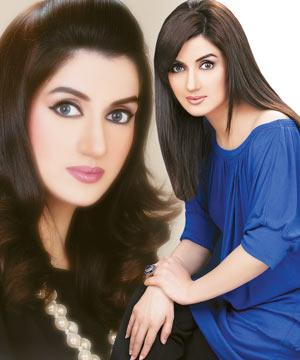 Ayesha Sana
Ayesha Sana
Ayesha Sana
Ayesha Sana
Ayesha Sana
Ayesha Sana
Ayesha Sana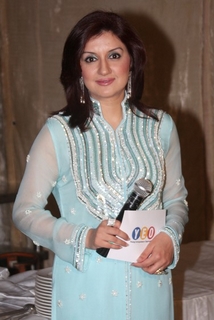 Ayesha Sana
Ayesha Sana Meena Bazar Funny Call.
Promo of Meena Bazaar with Ayesha Sana - Dallas & New York special
Meena Bazaar with Ayesha Sana On PTV Home