Thursday, 2 June 2011
Juggun Kazim Biography
Biography
uggan Kazim (Urdu: جگن كاظم) (born Jan 07, 1981) (Real name Mehr Bano; Urdu: م‍ﮩ‍ر بانو ), also known as Jay Kazim, is a Canadian and Pakistani actress, model and a television host. She has worked in numerous Pakistani telefilms and is making a mark on the Canadian film scene. She is recognized for her performance in various drama serials, lively anchoring and being featured in music videos. She was nominated for MTV Model of the Year in 2008.
Early life:
She grew up in Lahore, Punjab, Pakistan with an elder sister and a younger brother. She went to Lahore Grammar School, and then to Kinnaird College to do her FA. After completing that, she briefly attended the Kings College, an affiliate of University of Western Ontario in Canada where she claims to have pursued Bachelor of Arts in Media. Kazim moved to Lahore, Pakistan.
Career:
Kazim has been involved in media work, since she was four years old. In 1985-86 she did advertisements with Samsonite and other products. Kazim's first commercial play was when she was fourteen years old, which was directed by Mashal Peerzada. However, she started her professional acting and modeling career under the name 'Jay Kazim' in Toronto, Canada. She was approached by Sutherland Models in Canada to work as a petite and commercial model. She did two music videos with them and then was approached by Canadian Agents, The Newton Landry Management. She did a Diet Coke Ad which ran for two seasons. She also then did a few more commercials and theater work. Upon returning to Pakistan, she started her career again with hosting and modeling. In a television show, she announced that she has signed a contract with Shaan to act in three feature films. She says that her passion is acting and she does not want to be recognized as a model. Juggan Kazim has recently been taken up as the Brand Ambassadress for L'Oreal's Garnier brand for Pakistan. Her ad shoot has already been aired. She also starred as a lead actress in an Canadian movie Pink Ludoos in which she did a role of a exploited/wasted hindu woman who gets pregnant with triplets. She has signed on three films with Shaan Shahid. She is filming, Chup, the first film of the three. Other projects include two commercials, music video, TV hosting and a columnist deal with Dawn news.
Host:
-Beanbag (Business Plus)
-CEO (Business Plus)
-Aaj Entertainment Tonight (Aaj TV)
-Fashion Stop (Ary Digital)
-Sunday Brunch (Aaj TV)
-Morning with Hum Weekend Edition (Hum TV)
-Aik Din Juggun Kay Saath (Vibe TV)
-Honestly Speaking with Juggun Kazim (PTV)
-The Final Verdict with Juggun Kazim (Filmax)
-VIP's only (Aag TV)
Drama Serials and Telefilms:
-Manosalwa
-Sitam
-Piyasi
-Sher Dil
-Chaat
-Aik Pal
-Saiqa - Hum TV
-Meri Un Suni Kahaani
-Kagaz Ki Nao
-Vasl
-Naa Jane Kyun
-Hukm-e-Azaad
-Patli Gali (2010)
Music videos:
-Jal's music video Sajni (2008).
-Shehzad Roy's music video Ek Baar from album Qismat Apne Haath (2009).
-Mekaal Hasan Band's music video Chal Bulleya, directed by Bilal Lashari.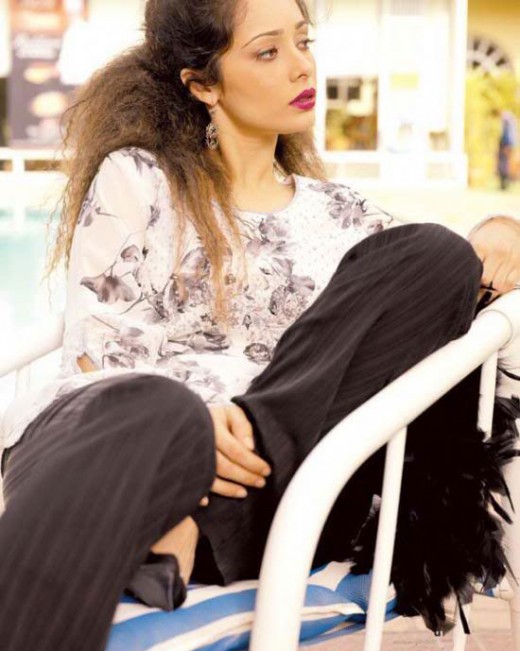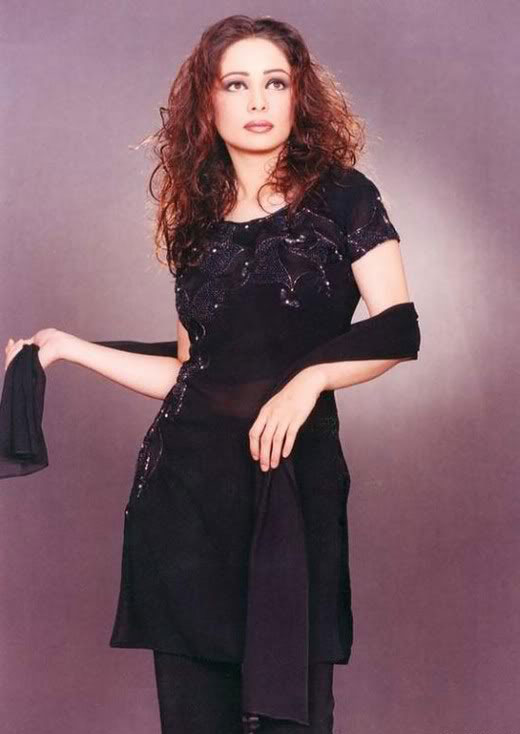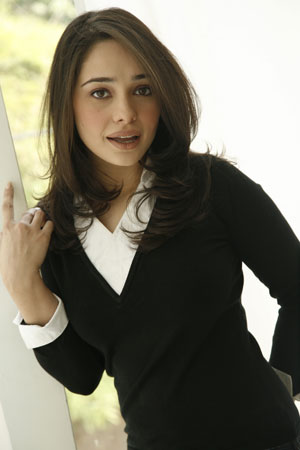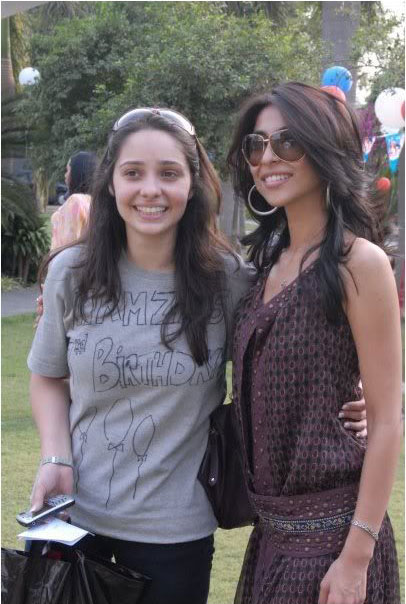 Juggan Kazim 03 in A Morning with Farah post by Zagham
Juggan Kazim
Veena Malik with Jugan Kazim